Gregory Rice
Chief Executive Officer
Greg Rice joined Penhall full time in February 2018 as their President and Chief Executive Officer.  Greg brings over 37 years of experience in the industrial and construction services industries.  Mr Rice has been a member of the Penhall Board of Directors since Sept 2014 working closely with past leadership team on safety, operational and sales improvements.   Prior to joining Penhall, Greg served as the President and Chief Operating Officer for HydroChem LLC.  His career with HydroChem LLC began over 33 years ago as a field engineer trainee and has included operational, safety, and sales/business development positions throughout those years, including international business development experience.  Mr Rice has driven key safety initiatives, profit and loss responsibilities for multiple locations as well as sales/business development programs over multiple branch and project operations. Greg has achieved degrees in Mechanical Engineering and Business Administration from Oklahoma State University in 1986.  In addition, he has completed several executive management programs through Harvard Business School, Rice University, Louisiana State University, Emory University and Massachusetts Institute of Technology.
Lee Barnett
Chief Financial Officer
Lee Barnett joined Penhall in February 2018 as the Chief Financial Officer bringing over 32 years of experience in the construction service industry to Penhall.  Prior to Penhall, Lee served as the CFO of Brace Industrial Group, CFO of Brown & Root Industrial Services, CFO of Foster Wheeler USA Corporation, Controller for The Shaw Group and Controller for Rust Constructors.  Lee's experience managing the finances around projects and construction brings the focus needed to Penhall to help improve profits on projects and implementing new processes and procedures to enhance profitability for the Company.  Lee graduated from Auburn University with a B.S. in Accounting.
Bob Pfeiffer
 President and Chief Operating Officer
Bob Pfeiffer joined Penhall Company as President and Chief Operating Officer in May 2023.   Bob brings over 32 years of experience in the industrial/construction services business.  Before joining Penhall Company, Bob was an operating partner for Hastings Equity Partners, located in Houston, Texas.  With Hastings Equity Partners, Bob served as Executive Chairman of Code Red Safety and RCS Integrated Services assisting in bringing those investments to a close. Bob also serves on the Board of Directors for C2C Technical services an E&I/Engineering company located in Texas City, Texas. Before Hastings Equity Partners, Bob worked for HydroChemPSC for 29 years, holding various positions in operations and sales/business development, including three years as President of their Downstream Business.  Bob is a team driven, client and employee facing leader, who enjoys collaborating with people to achieve the desired results to drive improvements in safety, operations excellence, and sales/business development.
Bob achieved a degree in Industrial/Mechanical Engineering from the University of Buffalo in 1990.  Bob has also attended several executive education courses at Emory University, Louisiana State University, and University of Michigan.
Dave Myslenski
Senior Vice President, Sales and Marketing
Dave Myslenski joined Penhall Company in November 2018 and currently serves the company as the Senior Vice President, Sales and Marketing.  Dave has over 32 years of professional management and leadership experience.  Prior to Penhall Company, Dave served in the United States Air Force as an air traffic controller, worked for Rohm and Haas Company as a training, quality and contractor manager, held the positions as Business Alliance Manager and Regional Operations Manager for HydroChem Industrial Services, and most recently Vice President of Operational Excellence and Vice President, Rental and Compliance for Total Safety US.  Dave holds a Bachelor of Science degree in Aeronautics from Embry-Riddle Aeronautical University and a Masters of Science in Counseling and Human Development from Troy University. Additionally, Dave has a professional certificate in Lean Six Sigma from Villanova University and is a certified John Maxwell Team leadership trainer and coach.
Roger Raney
Vice President, HSE & Training
Roger Raney joined Penhall in May 2018 as their Vice President of Health, Safety, Environmental and Training.  Roger brings over 30 years of safety and operations experience in the industrial service, construction and oil and gas sectors.  Prior to joining Penhall, Roger served as a Senior Vice President for HydroChem LLC where he held safety and operational leadership roles.  Roger has been instrumental in improving Penhall's safety performance and culture through his leadership and development of practical and effective processes. Roger holds both the Certified Safety Professional and Construction Safety and Health Technologist designations from the Board of Certified Safety Professionals.  Roger earned his B.A. degree from the University of Houston in 1996.  In addition, he has completed graduate level courses in Environmental Management and Business Administration.  Roger proudly served in the US Army's 3rd Armored Division and 1st Cavalry Division.
Joe Morello
Vice President, Business Development
Joe Morello has been with Penhall Company for 35 years. Promoted in 2020 to Vice President of Business Development, he previously served as Vice President of Corporate Development for 4 years. He is currently responsible for business development growth of national accounts, key accounts, technology services and acquisitions. His strategic focus is to expand Penhall Company's Core and Technology service model in existing and new markets. Prior to 2016, Mr. Morello was Vice President of West Operations and was responsible for day to day operations of 18 service and contract offices from Seattle to Hawaii. Mr. Morello started with Penhall in 1987 as a salesman in the Santa Clara office. In 1997, he relocated to the Pacific Northwest to open Greenfield Operations in Portland, OR and Seattle, WA markets. Mr. Morello has a B.S. degree in Industrial Technology from California Polytechnic State University, San Luis Obispo, CA. 
Terry Cooley
Vice President, Human Resources
Terry Cooley joined the Penhall organization in June 2017 as the Vice-President of Human Resources. In 2019, he assumed the responsibility of corporate payroll. Terry has over 13 years of operational management experience and over 23 years of Human Resources management experience.   Before joining Penhall, Terry was the Senior Vice-President of Human Resources for Education Futures Group, LLC and part of a leadership team that grew the company by more than 1000 employees organically in 7 years.  He has utilized critical thinking, employee engagement, company-specific metrics, project management, and other business talents to improve organizational and operational effectiveness across organizations. Terry executed these experiences in the food, auto, appliance, healthcare, durable goods, and for-profit secondary education industries.  He is also the recipient of the 2016 DallasHR Executive of the Year and an Advisory Board Member for the University of Texas in Dallas that contributed to launching a BS Degree Program in Human Resources Management.  Terry holds BS Degree in Supply Chain Management from Pennsylvania State University and a Master's Degree in Business Administration from Wilmington University.
Jennifer G. Black
Senior Vice President and General Counsel
Jennifer G. Black joined Penhall in January, 2021 as its Vice President and General Counsel. Jennifer has 33 years of legal experience in the construction and oil and gas industries, including experience in private practice and as in-house counsel. In addition to law firm experience as both trial and arbitration counsel, Jennifer served as SVP and General Counsel for Total Safety, Inc. Previously, she was in-house counsel for HydroChem Industrial Services, Inc. and Allwaste, Inc. Prior to law school, Jennifer worked in construction as a field engineer and project manager. Jennifer brings experience in managing litigation, risk management, contracts management, and operational support to Penhall. She holds a Bachelor of Science in Civil Engineering in Environmental Engineering from Tufts University and received her JD from New York Law School.
Scott Galloway
Vice President of Strategic Accounts
Scott Galloway is the Vice President of Strategic Accounts at Penhall Company, where he manages critical client relationships and drives business growth. He earned a Bachelor of Science in Industrial Technologies from Cal Poly – San Luis Obispo in 1993 and joined Penhall Company that same year as an OSR. Galloway has been with the company for over three decades, advancing from Branch Manager in Santa Clara, CA in 1997 to Area General Manager for Seattle and Western Grinding and Grooving Services in 2017. In 2019, he was named Vice President of Assets and Purchasing, and later Vice President of Highway Services, where he played a crucial role in the company's success. Outside of work, Galloway enjoys fishing, hunting, golfing, and working on cars.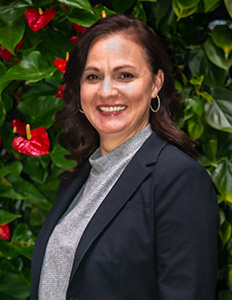 Elisabeth Doser
Vice President, Strategy & Transformation
Elisabeth Doser joined Penhall Company in 2003 and currently services as the Vice President, Strategy & Transformation. In this role, she is responsible for driving transformational change throughout all functional areas of the organization, maximizing productivity and efficiencies, to accelerate growth and increase profitability. She's held multiple leadership positions in Information Technology, including Director of IT. In 2016, Elisabeth moved from IT to operations, where she played a key role in designing, developing, and leading the new Penhall Technologies division. In 2018 she was promoted to Vice President of Technologies and later, she was promoted to Regional Vice President, Texas Gulf Coast operations. She attended Purdue University and holds a Bachelor of Science in Information Technology and currently resides in Austin, TX.